Tablets and smartphones are driving a revival in the use of touch screens in exhibition and visitor interpretation displays. Our latest project was for a medical exhibition in Liverpool; our touch screen program helped gather user feedback by a quick and 'simple to use' questionnaire, running on two HP Touchsmart computers. When users completed the questions, the results were then saved automatically to an Excel spreadsheet for analysis after the show.
TurnRound developed the bespoke self-contained software using Adobe's trusted Director 12, which is particularly well suited to this type of touch screen multimedia development and programming.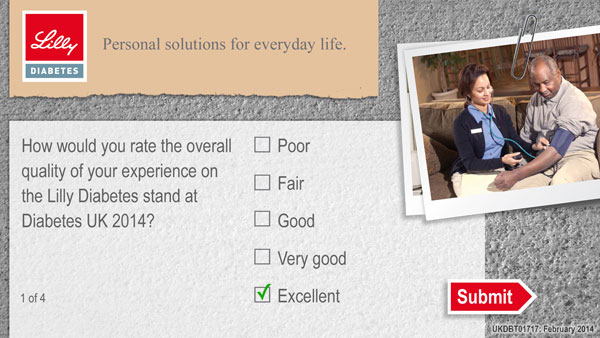 Do get in touch (no pun intended) if you'd like to know more.