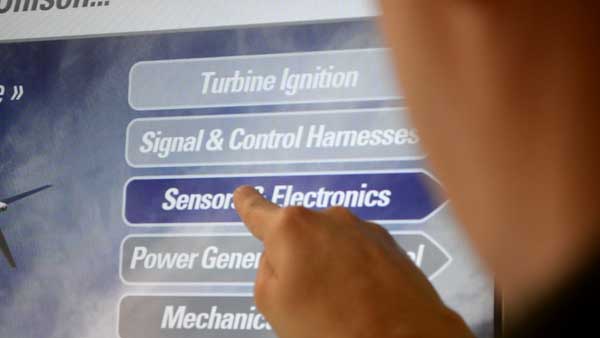 We've been busy developing an interactive exhibition display for the Paris Air Show. The 42″ portrait screens certainly throw up some interesting user interface challenges — keeping buttons in reach for one!  And making 130+ screens accessible within a couple of touches.
The touch screen software was designed and developed in Adobe Director, which is ideal for the large touch screen projects. Using large touch displays has many advantages rather than iPad tablets, they catch peoples attention as they look around any exhibition. We combined video and animation on the opening screen to draw in the audience, once there they could easily browse hundreds of products in full high definition. When the visitors have finished exploring, the program automatically reverts to the opening video.
Exhibition staff found the screens to be very helpful too; enabling hundreds of product images to be accessed in few touches; explaining complex product categories became much easier and faster; giving staff a professional edge and not wasting delegates precious time.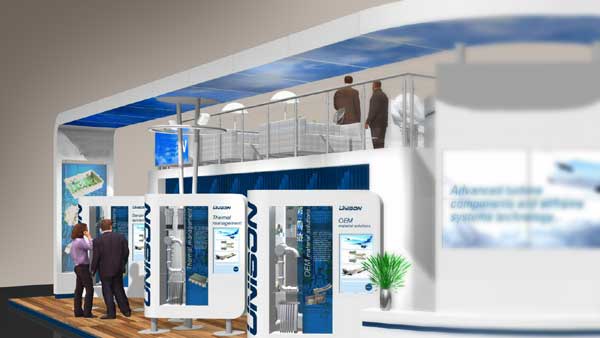 The visual design of the touch screens complemented the impressive two-storey stand, with four units sited around the exhibition stand. Looping versions of the video opening screen were mirrored on a large video wall, giving the stand great impact!
Does your exhibition display need TurnRound's finishing touch? Find out more…