Are we in the brave new world of Big Data? It certainly feels that way — everywhere you look there are data and databases pulling, sorting and searching information for us. Every time you enter a search on the web, upload a photo to Facebook, shop at your favourite e-tailer or look for holiday accommodation Google maps, there will be a database making information more accessible.
Developing data-driven websites requires a wide range of skills, from database developers, coders, usability specialists and designers. Get it right – and you'll have happy customers — get wrong – they go elsewhere!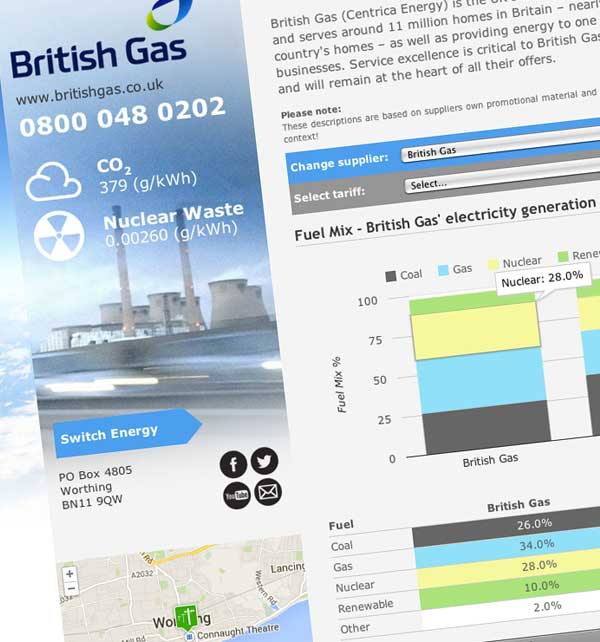 At TurnRound we've been working with data big and small – integrating this into great user experiences. From high traffic consumer websites to more modest applications. For example, Sust-it sorts tens of thousands of consumer products from fridges to cars and then ranks these by their running cost and energy consumption. Behind the scenes, there are complex algorithms, databases and code all displaying the information in easy to understand WebPages. Google charts help Sust-it display data in informative ways that update automatically when the data sets change. Another example is CottageWorld which uses Google maps to plot thousands of holiday locations from data provided from third party API / XML data feeds, which are pulled together and matched with postcodes all helping the site users to discover the perfect holiday location.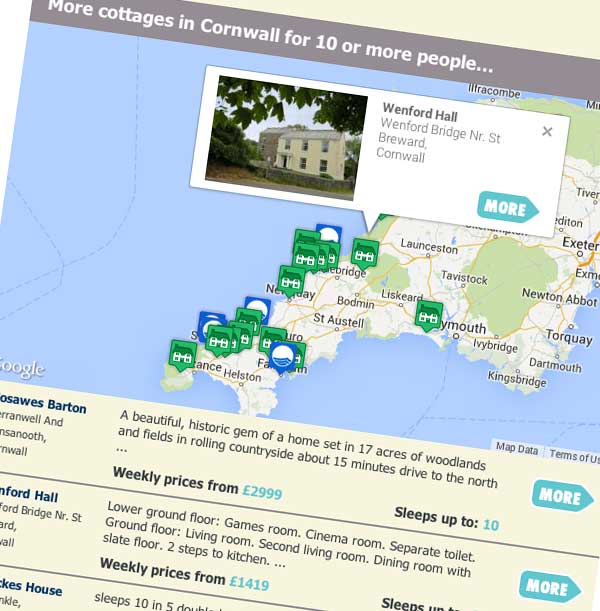 Like to know more about how data could work on your website?  Please give us a call (01242) 224360 and we can show you the best way to present data on your website that makes accessing information easy for your clients and customers.