It's fantastic to be out on the road again, this time helping ACME studios showcase their work supporting artists with affordable studio space in London. The event formed part of the #wearelewisham. Lewisham is The Mayor's London Borough of Culture 2022.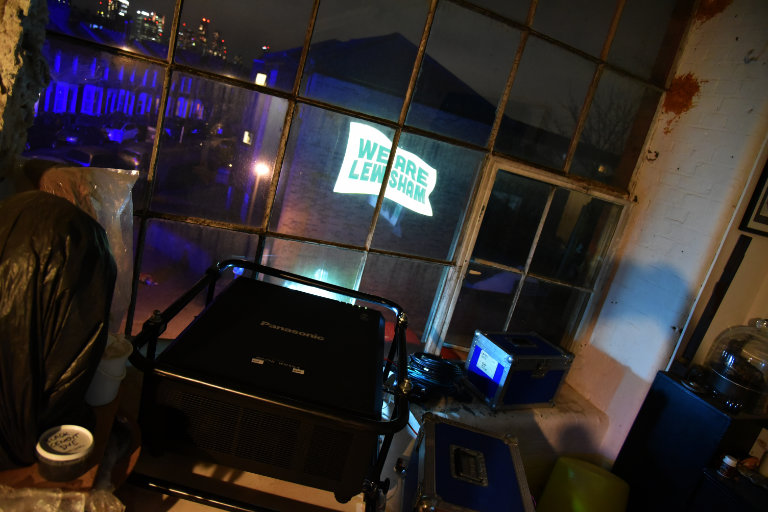 Our Projections and lighting transformed ACME's Childers Street building — a 1920s built former ship propeller foundry situated in London near Deptford — home to over 120 working artists. The mobile projection unit, parked in Rolt Street, delivered tens of thousands of lumens — projection mapping the artists work onto the building and the surrounding streetscape.
Projection mapping — working out light levels and projection throws.
We only had access to the studios in the daylight hours immediately before the event, and we knew the setup timeframes would be very tight. This required detailed reccies and careful planning. All the projection throws had to be worked out in advance, and permissions granted to locate our projection vehicle opposite the venue.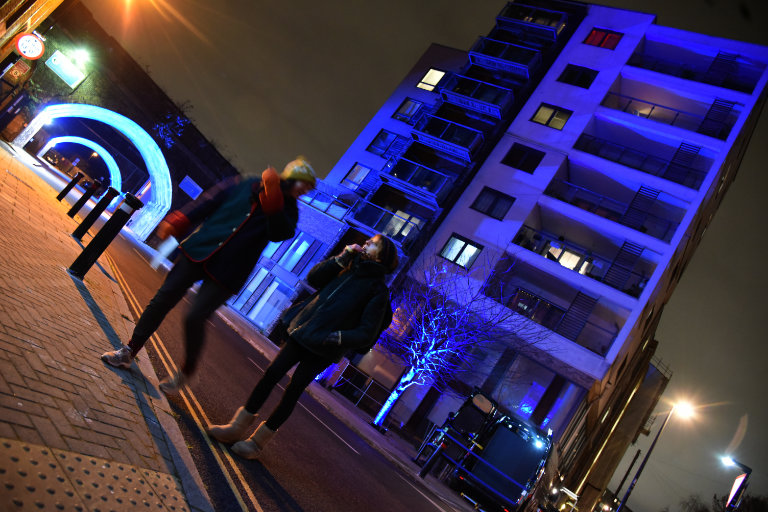 Having an urban locale meant the ambient light levels were relatively high. Consequently, we had to use high powered projectors to give the needed standout. Fixing temporary reflective panels also helped with the image clarity.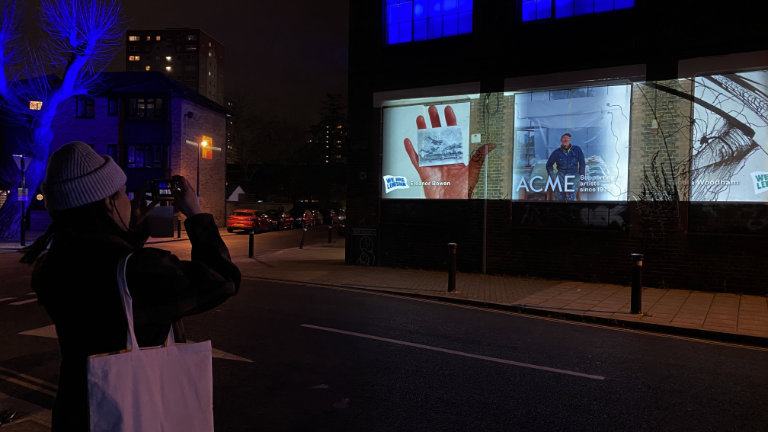 We also projected across the street from inside one of the studio spaces, creating a showcase of Artist work to help kick off this 2022 cultural event.
Projection content development, editing and mapping
The projected content included a wide selection of work by artists, some specially commissioned, in many mediums. Photographic portraits of artists working within their spaces, combined images of previous open studio events, helped convey the depth and breadth of work within the building. We were bringing what happens inside the building to an outside audience. Shedding light to neighbours or the casual passers-by intrigued to know what goes on behind the studio's doors!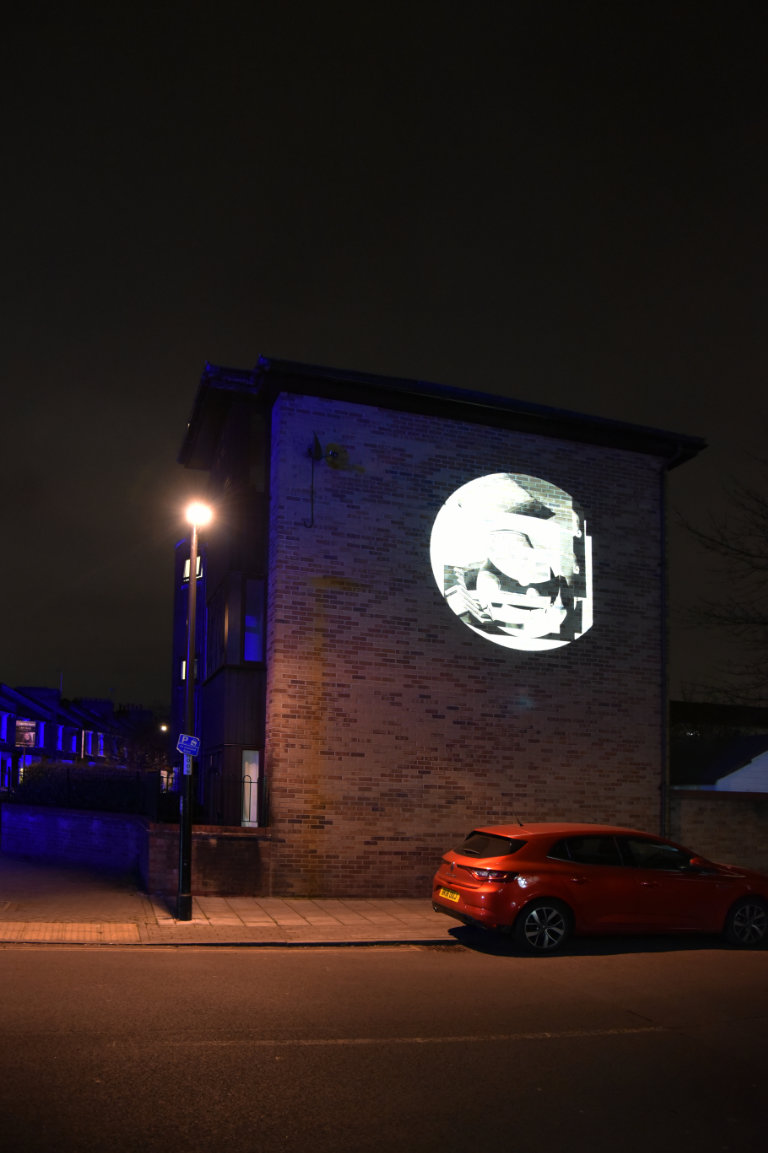 It was fantastic working with the ACME team and the Artists. Great to see their reactions to witnessing their work on a tremendous scale!
Like to know more?
Please call 020 7100 7323 or email today.